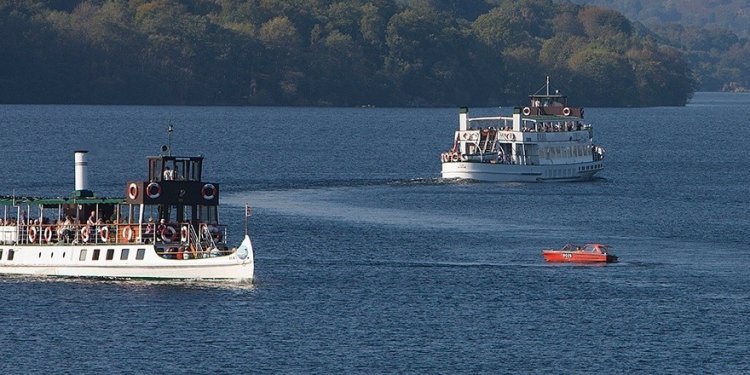 Attractions Askrigg England
Britain's finest scenery lies on your doorstep at Appleby Manor and whichever direction you take, you'll be well rewarded. A few miles North lies England's largest 'area of outstanding natural beauty' - the High Pennines. Explore Alston, England's highest market town, then on to the splendeur of Hadrian's Wall, before returning via the delightful Teesdale and High Force waterfall.
The Settle-Carlisle railway is considered to be the most scenic railway in England. You can enjoy a marvellous and rewarding journey on this line, starting from Appleby station, just half a mile from the Hotel.
To the south and east you can retrace the steps of James Herriot as you explore his beloved Yorkshire Dales. Enjoy a drink in the Tan Hill Inn (England's highest pub!) and stroll around Askrigg, where the 'vet's house' of the TV series is located, spotting the familiar landmarks, before a visit to the at Hawes.
North of Appleby, sample some of the many organic treats available at the, in Melmerby. Take the road due west and you cannot fail to be impressed by the majestic splendor of 'the most beautiful corner of England' - the world-famous English Lake District. Windsurf, or take the along Ullswater, step out along Striding-Edge, and put your car to the test on the winding mountain passes!
Walk underwater along Windermere's re-created lake bed, and see the UK's largest collection of freshwater fish at the .
This bounty of superb scenery will delight your eyes whatever the season: Crisp winter days with snow-capped mountains; hosts of golden daffodils waving in the light spring breeze; lazy summer days with nothing but the soft drone of bees to disturb you; or the russets and browns of the autumn trees to tempt your artistic talent. Whenever you stay, whatever your taste, there's plenty to keep you happy!
If you wish to find more things to do in Cumbria, please visit our 'Lake District Attractions' page or visit the Information Britain web site which lists a large number of attractions in the local area.
The Jewel of Eden
With all this breathtaking beauty around, you could be forgiven for overlooking Appleby itself. Yet it would be a mistake not to take time to investigate this beautiful and historic market town, set like a jewel in the midst of the quiet, peaceful, and aptly-named Vale of Eden.
Slow Pace of Life
Try out the 18-hole golf-course - "the nearest thing to a golf-links inland" says one member - or hire a bike or pony for a few quiet hours on the un-congested roads and fells. Enjoy a tasty snack in one of the numerous local pubs as you listen to the friendly locals setting the world to rights, and allow this slower pace of life to enchant you and leave you relaxed and refreshed.
Share this article
Related Posts