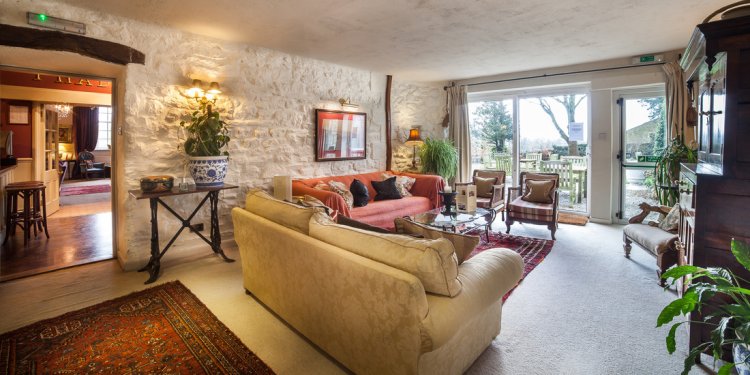 Places to stay in the Yorkshire Dales
Need a break away somewhere tranquil? The UK is famous for its traditional inns which is a perfect excuse for a night away in the Yorkshire Dales, where you can stay in peaceful country bliss.
Inns in the Yorkshire Dales offer you a great pint with a view. Many visitors come away with the feeling of being utterly relaxed and refreshed after their stress free weekend break. Rooms are comfortable and fitted with all the mod cons that you'd expect in a hotel such as flat screen TVs, tea and coffee making facilities, Freeview and modern en-suite bathrooms.
But not just the rooms that make staying in an inn so great! The food and drink served is some of the finest in the Yorkshire Dales; you're sure to be in foodie heaven! Meals are made from the freshest locally sourced ingredients where possible and menus have a range of meals that are updated with the seasons. You can even start the day the right way as inns offer a hearty full English breakfast to set you up for the great day ahead.
Customers often emphasise on the character and charm of the welcoming Yorkshire community making you feel right at home. If activities are what you have come for you won't be disappointed with what the Yorkshire Dales has to offer. Surrounded by natural beauty, there is so much exploring to do.
After spending the day walking through the magnificent and breathtaking Yorkshire Dales, guests can retire to their pub, have a soak in the bath and then head downstairs for dinner. Unlike traditional B&Bs or hotels, pubs are lively places and at the heart of many communities in the region. There's plenty of opportunities to meet the locals and also travellers alike. Entertainment such as quiz nights and live music is organised throughout the year so you don't have to worry about going anywhere in the evening.
To search for all the wonderful Inns that are in the Yorkshire Dales or Yorkshire, please use the Accommodation Search.
Share this article
Related Posts