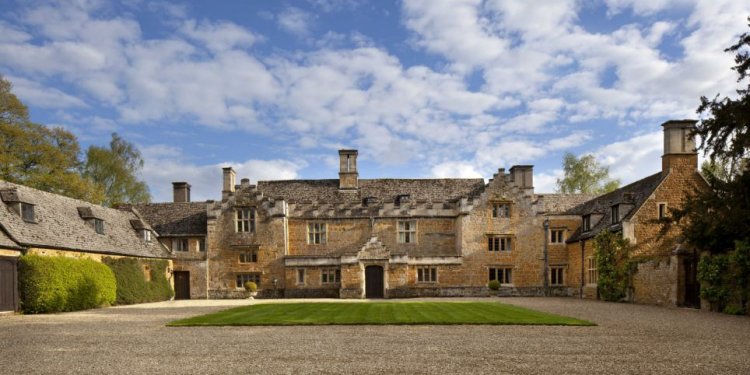 Country House Worton England
The parish of Worton is situated in the centre of Wiltshire and is nearly four miles south west of Devizes and 10 miles north east of Westbury and in 2001 there were 586 people living in the parish. The land is approximately 200 metres above sea level and is composed mainly of poorly drained Kimmeridge clay. B.M.H. Crane, writing about the parish of Worton, said: "There are no, nor were there, any famous families, no large estate, no earth shattering events have happened here. Worton is a village of the ordinary: Ordinary people doing ordinary things, leaving only slight marks of their passing." The village of Worton is a linear one, with buildings and expansion focused around the main road, the High Street. This road is famously busy and congestion and speeding are a cause of irritation for residents as it is often used as a form of bypass around Devizes.
In 1086 at the time of the Domesday survey, Worton was considered as part of the manor of Potterne, which belonged to the Bishop of Salisbury, and we therefore have no details of the settlement at that time. In 1377 it is thought there were between 120 and 150 people living at Worton. By the 17th century there were many more houses in the parish and around 200 people were residents. In the 19th and mid 20th centuries the population stayed at between 300 and 400 people. It was the building of new housing estates to the south of the parish that soon raised the population levels; there were 600 people in 1991. The bishopric of Salisbury sold much of the land at Worton to the Gaisford family in the middle of the 18th century.
The first recorded mention of Worton was in a document of 1173, spelled as Wrton. The name is thought to mean a farmstead with a herb or kitchen garden, perhaps indicating its role within the manor of Potterne. The name had changed to Wurton in 1195 and had moved to Worton by 1220. The ecclesiastical parish of Worton was formed in 1852 when the tithings of Worton and Marston were combined together. Worton and Marston had previously been tithings of Potterne and part of that parish. Residents had travelled to Potterne to attend church along a raised causeway. After 1852 they were effectively run as separate civil parishes. In 1883 a small portion of Potterne was transferred to Worton. It was in 1894, after the Local Government Act, that Worton officially became a civil parish and operated under the auspices of a parish council. Worton grew once again in 1934 when a small part of Potterne was transferred...
Share this article
Related Posts