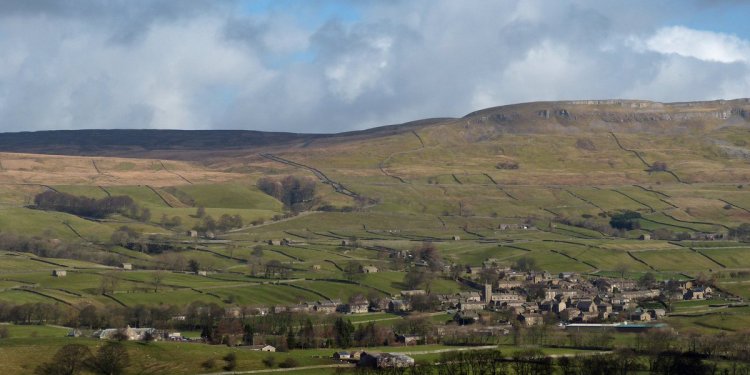 Bus Askrigg United Kingdom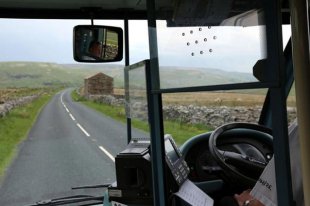 BBC Four recently broadcast a new slow television special, All Aboard! The Country Bus - a two-hour bus journey through the Yorkshire Dales; an opportunity to sit back and appreciate the sights and sounds of the beautiful Yorkshire Dales in a rich and absorbing antidote to the frenetic pace of modern life.
The Northern Dalesman, as the bus on the route is dubbed, was fixed with special cameras as it travelled on its journey, stretching from the market town of Richmond in North Yorkshire in the east to Ribblehead in the west, snaking across the iconic landscape of the Yorkshire Dales. Filmed in real time, cameras captured the road ahead, the passing scenery and the occasional chatter of the regular passengers.
The 40 mile route is incredibly varied, taking viewers through a blossoming river valley, past ancient meadows, agricultural pastures and ancient mining villages, over high open heathland, and a final stretch across the hilly Dales past the incredible 24-arch Ribblehead viaduct, one of the great engineering achievements of the 19th Century and recently featured in the ITV series "Jericho".
The programme features captions integrated into the landscape to provide details about the dramatic countryside through which the bus is passing - from aspects of the geographical or geological environment, to specific highlights of Britains agricultural or industrial heritage, from the ancient stone hay barns that dot the landscape to the scars left behind by the lead mining of previous centuries.
The programme was filmed on the Northern Dalesman bus which runs from Middlesbrough, Darlington, Richmond, Morecambe, Lancaster and Ingleton every Sunday and Bank Holiday during the summer months as part of the DalesBus network.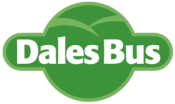 New sponsors for the bus from the North East featured in the programme are currently being sought, to allow the service to continue in summer 2017 - if you're interested in finding out more about supporting this service The Friends of DalesBus are also currently seeking donations to their Bus Operating Fund to help support DalesBus services like the Northern Dalesman - click here for further details and to donate.
provided by the Friends of DalesBus and the Dales & Bowland Community Interest Company
All information is provided in good faith, but we cannot be held responsible for any errors or inaccuracies. Please check details before travelling. This site also contains a number of external links the inclusion of which does not signify any endorsement. The Friends of DalesBus and the Dales & Bowland Community Interest Company are not responsible for the contents of such sites, or any links contained within them.
Share this article
Related Posts