Cinema Worton England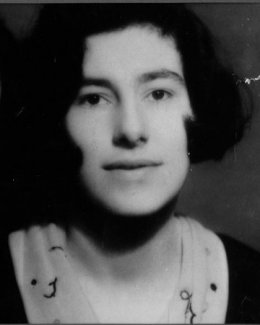 Jane Tarlo was born in Liverpool to Russian/Polish Jewish parents and the family subsequently moved to north London. She gained a degree in economics at the London School of Economics in the 1920s, where she studied under Harold Laski. At some point she worked for Cecil King in a secretarial or sub-editing capacity, probably at the
Daily Mirror
.
She is credited as scenario (screenplay) writer or co-writer for Downstream, a late silent film made in 1929 for Carlton, of which two reels out of three still survive in the BFI National Archive. Financed by Warner as a quota film (by law, a percentage of films shown in Britain had to be made here), it was directed by GG (or Joseph) Glavany (aka Guarino) at Worton Hall, Isleworth. This crime story, shot partly on the Thames, starred Chili Bouchier and David Dunbar, with Harold Huth as 'principal heavy'. Richard de Keyser, who is credited as co-writer or title-writer, was a family friend of the Tarlos, which may be the root of Jane's involvement in this film. There is no record of her having any other involvement in the industry.
She married her cousin, William Tarlo, in 1931, and during WW2 worked at Fighter Command at Bushey Heath while he served in the army. The couple moved to Manchester with their two children, Michael and Maureen, in 1947. After Bill's death, Jane worked for the WRVS (Women's Royal Voluntary Service) as a regional organiser for emergency services, receiving an MBE in 1975 for her work there.
Jane died in 1996, at the age of 88, without ever mentioning her writing credit on Downstream to later generations, who are now investigating her involvement in the film and would be pleased to hear from other researchers. Please contact Helen Sandler via the Contact Us page.
©Maureen Sandler, Helen Sandler
Share this article
Related Posts