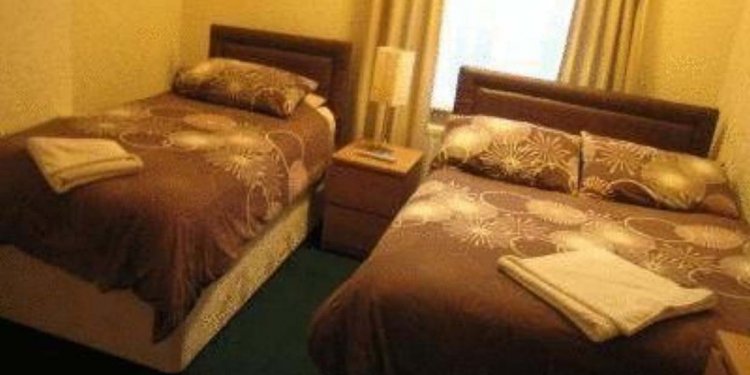 Guest House Newbiggin United Kingdom
Our Reviews
My husband and I spent 3 nights at this lovely B and B. Room was great. Alex and Jeff were so friendly and knowledgeable. Would definitely recommend... S S S S S
Price Service Accommodation Location Communication
On arrival we had a very warm welcome, and offered tea or coffee and fresh home made scones. The bedroom was very spacious, clean and nicely decorated. The breakfast was the best we have ever had. The owners were very friendly
A superb B&B in a wonderful location, you will not be disappointed.
When searching on the internet for a place to stay for a night near center parcs we discovered Laurel House B & B . We are pensioners and have never stayed in a B & B before and if Laurel house is anything to go by we have wasted a lot of our time and money on hotels. From the moment we arrived we were treated to the little extras that make a stay wonderful. Tea and scones, cold milk and a glass of wine on arrival. The room was lovely and the pub down the road, booked by our hosts, presented a great meal in front of a roaring log fire. It was very cold outside. If we are ever in the area again we will have no hesitation in booking into the Laurel.
It would be hard to find a better place to stay. Laurel House is a lovely old house with large garden in an attractive village, perfect as a base for the beautiful Eden Valley and Alex and Jeff are wonderful hosts- welcoming, friendly, generous and helpful. Our room was beautifully furnished with a super-comfortable bed and en-suite with good shower. Tea and scones on arrival and delicious breakfast. This was our second stay here, I hope and expect it will not be our last. Alex and Jeff's kindness ensures that guests feel relaxed and at home. They do everything necessary and more to make your stay enjoyable. In-house entertainment provided by two friendly, well-behaved Jack Russells.
We stayed at Laurel house for two nights on our way up to Scotland. The owners Jeff and Alex were extremely welcoming and friendly and on our arrival we were greeted and provided with tea and homemade scones in the garden as well as a lovely glass of wine and lager. We stayed in the Oak room which was at the front of the house which was beautiful and luxurious with a huge bathroom. The breakfast had plenty of choice, cereals, fresh fruit, full cooked breakfast with homemade breads and preserves, which was delicious. It was nice sitting with other guests which made it a nice relaxing atmosphere. Nothing was too much trouble for the hosts and they booked us a table at the black swan pub on the Friday and at Mrs Millers on the Saturday. The food at both was excellent. They also printed us direction to Hadrian's wall as well as advising us on where to visit during our stay. The house is beautiful and full of history. I couldn't have wished for a more perfect place to stay and would certainly stay here again. Thank you Jeff and Alex for providing us the most perfect start to our trip. xx
senior secondary
overview of entrepreneurship
iit startups
hollow knight crowdfunding
educational systems
crowdfunding mobile app
10th result 2021 cbse board
lumo crowdfunding
the entrepreneurial mind
crowdfund cotswold
personal training courses
icar e course
crowdfunding capital
technopreneurship examples
biomedical science
inclusive entrepreneurship
entrepreneur as a marketing man
final year project
start up plan
foundation course
entrepreneurial activity examples
fire academy near me
bachelor of science
indiegogo kickstarter
republic crowdfunding
diploma of nursing
ethis crowd funding
daisy crowdfunding
project management certification
startuptn
skillsfuture courses
excel classes near me
gofundme nonprofit
pre med courses
jnu phd admission 2021
linkedin courses
nmims distance mba
it courses online
gtw crowdfunding
best startup investment sites
sites like gofundme
Share this article
Related Posts