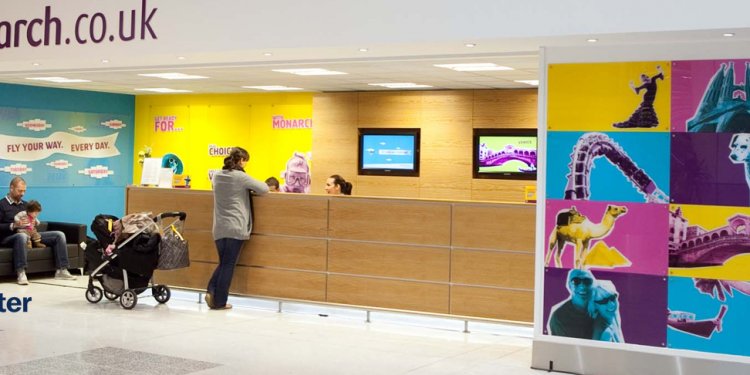 Taxi Warton England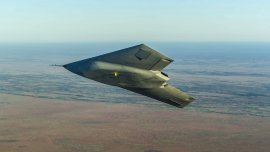 HAMPSHIRE, England — A prototype of a top-secret, unmanned British warplane, called Taranis, recently completed a second set of classified flight trials at an undisclosed location, according to the drone's builders.
The roughly $316 million U.S. (185 million British pounds) program aims to develop an unmanned stealth vehicle that can conduct surveillance, gather intelligence, and attack combat targets on the ground or in the air, according to BAE Systems, the British aerospace firm in charge of constructing the drone.
The arrowhead-shaped craft boasts a wingspan that measures 33 feet (10 meters) across. BAE Systems calls the vehicle "the pinnacle of [British] engineering and aeronautical design." [See more photos of the U.K.'s top-secret Taranis drone]
On July 15, here at the Farnborough International Airshow, BAE Systems announced that Taranis has completed a second set of test flights. In particular, operators assessed the warplane's artificial intelligence, secure communications system, engine integration and state-of-the-art stealth technologies, including the vehicle's ability to evade radar detection.
Named after the Celtic god of Thunder, Taranis could feed technologies into a separate, $205 million U.S. (120 million British pounds) joint British-French initiative known as the Future Combat Air System (FCAS). Announced in January, FCAS has the goal of developing a new stealthy combat drone, with each country contributing half of the program's budget.
Taranis remains a top-secret program, but some details about the warplane have been declassified for public release, Martin Rowe-Willcocks, BAE Systems' head of FCAS business development, told Live Science.
U.K. companies are building most of the technology, but several American firms, including General Electric and the Triumph Group, are contributing flight systems, according to BAE.
Taranis' second round of flight-testing occurred between October 2013 and March 2014. The drone demonstrated its ability to autonomously taxi to the runway for takeoff, navigate to the target search area, detect a target, generate a plan for flying to the target, search for it and then eventually return to base. The vehicle also carried out a simulated attack and post-attack damage assessment before performing an automated landing.
The flights tested Taranis' advanced target geo-location capabilities, which BAE declined to discuss with Live Science. Those capabilities likely rely on onboard electronic maps to identify a target's position when global positioning system, or GPS, signals are jammed.
Taranis' $316 million U.S. (185 million British pounds) price tag is split between BAE, which pays 30 percent, and the U.K. government's Ministry of Defence, which pays the remaining 70 percent.
At the Farnborough International Airshow — which was open to industry members from July 14 to 18, and to the public from July 19 to 20 — the U.K. and French governments signed an agreement to proceed with work on the Future Combat Air System with six industry partners, including BAE. Rowe-Willcocks explained that national programs will supplement FCAS' $205 million U.S. (120 million British pounds) cost. He declined to confirm if the FCAS program would include a prototype technology demonstrator.
The Taranis drone was formally unveiled in July 2010. In April 2013, Taranis carried out taxi tests at BAE's factory in the town of Warton, in northern England. The drone was then taken to an undisclosed flight test center in July 2013, where it carried out high-speed taxi tests. On Aug. 10, 2013 the warplane completed its first flight, under the command of BAE Systems test pilot Bob Fraser. During that 15-minute flight, Taranis took off and climbed in altitude before returning to the runway. The subsequent test flights involved trying out the vehicle at a variety of altitudes and speeds and included a one-hour outing.
Share this article
Related Posts