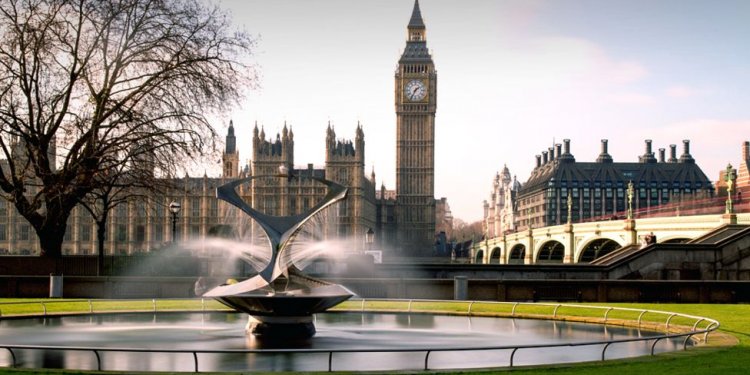 Landmark Bainbridge England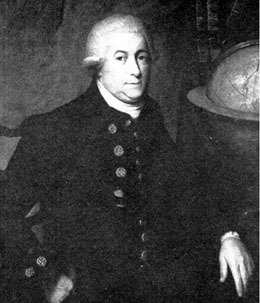 Vancouver, George (1758-1798)
George Vancouver was an important explorer of Puget Sound. He served for 25 years in the British Navy, and commanded the 1791-1792 British expedition to the North Pacific. In April 1792, George Vancouver entered the Strait of Juan de Fuca and commenced his exploration of Puget Sound. He named every island, mountain, waterway, and point of land in sight - 75 in all.
Vancouver was the youngest of five children in a well-to-do family from King's Lynn, Norfolk, England. His career began at age 15 (some sources say 13) as an able-bodied seaman aboard James Cook's ship, Resolution.
In October 1780, after passing his examination, he received a lieutenant's commission. Nine years later, he was second in command under Captain Henry Roberts aboard the ship Europa. Vancouver was given command of the, captained by his second-in-command, Lieutenant William Broughton (1762-1821), departed on their exploring expedition to the North Pacific.
In April 1792, George Vancouver entered the Strait of Juan de Fuca and commenced his exploration of Puget Sound. He named every island, mountain, waterway, and point of land in sight, including previously recorded Spanish landmarks. In May, Lieutenant Peter Puget, under Vancouver's orders, explored more remote western channels, while Vancouver surveyed south of Bainbridge Island's Restoration Point.
George Vancouver's 1792 investigations of Puget Sound and environs were for the purpose of seeking scientific and commercial information. His principal assignment, however, was to arrange meetings with Spanish representatives in Nootka Sound on the west coast of Vancouver Island. Vestiges of the search for the mythical Northwest Passage were also woven into his orders, i.e. to acquire "information with respect to the nature and extent of water communication ... between the North West Coast of America and the country on the opposite side of the continent ... ."
Vancouver's assignment was complicated. After examining the shorelines and islands that Captain Cook missed in 1778, he was to calm matters with Spain, which had a long-standing claim to Nootka Sound and its general surroundings. This delicate issue had been exacerbated by the 1788 visit of adventurer and retired British Navy Lieutenant John Meares (1756?-1809). Meares named the Strait of Juan de Fuca, Shoalwater (Willapa) Bay and just missed the Columbia River. Meares also established a trading post at Nootka Sound, which nearly precipitated a war with Spain. Captain Vancouver had therefore been asked by the Board of Admiralty to engage the Spanish in diplomatic talks.
George Vancouver was the first recorded European to enter Puget Sound above the entrance to Admiralty Inlet. He soon met Captain Robert Gray of the ship Columbia Rediviva, who told him that he (Gray) had discovered the Columbia River. Vancouver did not believe this information, but he changed his mind Broughton, who in the Chatham crossed the Columbia bar a month after Gray had, confirmed that he had heard of Gray's previous visit. The Columbia River issue had far-reaching implications, including the strengthening of America's claim to Oregon.
See also:
Find more places of interest to explore by visiting the yoga retreat holiday guide where you will get great advice and care in selecting you holiday. YogaRetreatGuide.yoga

If you want only best and 5 star hotels in Makkah and Madinah with breakfast in the Umrah Package So, you just go with Labbaik Hajj Umrah and get Umrah Package as you want.

Accommodation in mecca and medina for Holy journey or business trip. Looking for cheap umrah packages Find the best umrah package 2018. Many Muslims are traveling towards Saudia to perform their umrah in ramadan 2018
Share this article
Resources
India is the birthplace of yoga. Here you will find some premiere institutes of yoga such as Bodhi Center which provides 200 hour yoga teacher training in Rishikesh, India. Yoga Retreats and some other programs. Based on Hatha Yoga. You can have a look at their website.

We offer car rental service for business or sightseeing travelers to Kunming, Dali, Lijiang, Shangri-La, Yuanyang, Jianshui, Luoping and other areas of Yunnan, China. Yunnan Car Rental Service includes car, driver, gas, toll, parking fees and free English-speaking assistant if necessary.
Related Posts