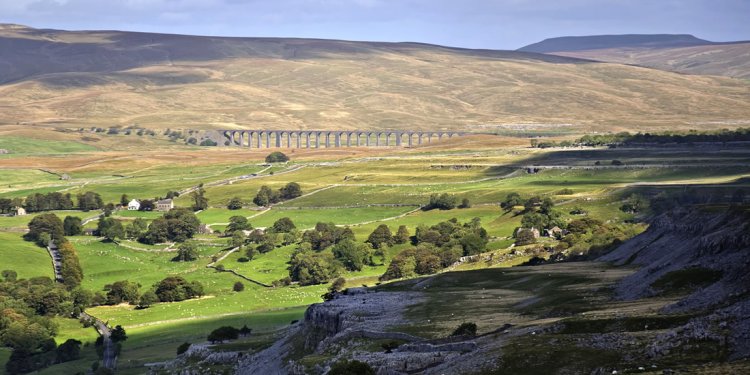 Yorkshire Dales attractions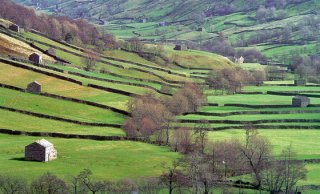 The Yorkshire Dales has outstanding scenery, a diversity of wildlife habitats, a rich cultural heritage and peacefulness. In 1954, almost 1, 800 square kilometres was designated a national park in recognition of these most important qualities.
The Dales lie astride the Pennines in the north of England in the counties of North Yorkshire and Cumbria There are over 20 main dales, differing much from each other in character and atmosphere. To the south of the area lies a highly populated industrial area while to the north thinly settled uplands stretch to the Tees and beyond. About 20, 000 people live in the scattered farms, villages and small market towns of the Dales.
People have lived in the area for over 10, 000 years and have left their mark on the landscape in the form of ancient settlement sites, disused mineral workings and the patchwork of dry-stone walls and barns so typical of the Dales. Early farmers cleared the woodland and developed the fields.
Sheep on the fells, hay meadows in the valley bottoms: this has long been the way of life for Dales farmers, resulting in a landscape cherished by residents and visitors alike. However, both the landscape and traditional farming methods are now under threat from changing agricultural economics.
Each of the Yorkshire Dales has a different character. The Southern Dales are less remote, and attract day visitors as well as staying guests. The Northern Dales provide rugged scenery for walking and sightseeing. In the West, the villages and small towns have their own charm. Throughout the Dales there is a variety of accommodation and attractions which can keep any visitor fully engaged.
The Yorkshire Dales is worth a visit at any time of year - try a snug country pub with an open fire in the winter months, a luxury hotel for a spring break, a cottage for a summer base, or a bed and breakfast for an autumn weekend. Wherever you go or stay you will find a fascinating landscape and many things to see and do.
See also:
Share this article
Related Posts