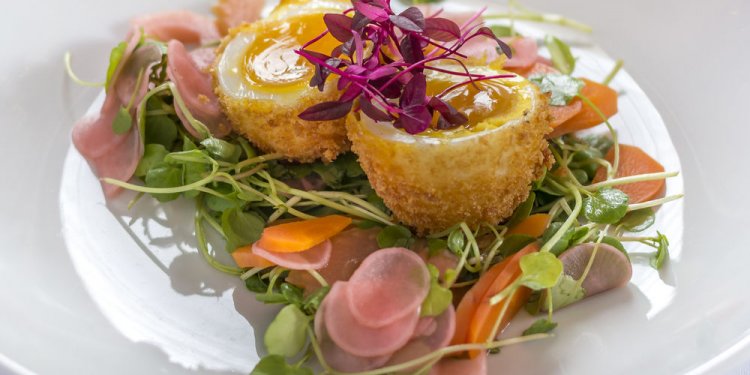 Bed and Breakfast Woodhall United Kingdom
Fantastic B and B. I cannot recommend this B and B highly enough. Excellent accommodation, fantastic food, lovely and helpful owner. Great place to stay just outside of Edinburgh.
E Harrison
Stockton on Tees, UK - February 2014
Thoroughly enjoyed our stay in the bunker part of the old school. Made welcome (as expected) by the owner, Sandra. Lovely, warm, clean accommodation in Colinton village. Breakfast was excellent and a Sunday newspaper was provided. Also had a delicious evening meal in the Spylaw Inn, Colinton. Would definitely recommend both guest house and Inn.
A wonderful, unexpected wee gem. My partner and I came to stay here as we were going to a gig in Edinburgh. We had room downstairs which turned out to be like a small flat! We had a lovely comfy, extra large bed. There was a separate seating area with a fridge which had milk, water and a botlte of ale :) We also had fruit, biscuits and crisps in the room, with a small comfy sofa! There was underfloor heating too which made the place super cosy. Sandra was very accommodating and made a delicious meat-free breakfast which was very healthy :) Thank you, we will come back x
Comfy & hospitable. Had a lovely stay, comfy bed, excellent breakfast, lovely hostess. Good value for money.
The Old School House, Colinton - If you want a clean, free parking, reasonably priced, with free Wi-Fi and a breakfast that is the king of all breakfasts, then check this place out. It's about 5 miles from Edinburgh in this lovely village where the people, the pubs and restaurants (which are 2 minutes' walk) are very good. The B & B is run by Sandra and Ken who are very nice people. Sandra runs the show in the main and she's always good for a story or a giggle. We'll be going back. Regards,
Paul and John
Newcastle, United Kingdom - 17 August 2013
I have never stayed in such a welcoming and brilliant bed and breakfast, nothing was too much trouble. The lady who owns this business deserves to be full and busy every night of the day. Wonderful wonderful place to stay, just near enough to Edinburgh, but just far enough away. The village of Colinton is also good.
Clean, comfortable room. Sandra was very welcoming and cooked a lovely breakfast. Only downside was traffic noise early in the morning.
Welcoming, comfortable and interesting. A very comfortable stay in an unusual building. Definitely to be recommended as a first choice for a stay in Edinburgh.
Perfect hostess, very helpful and accommodating. Food - highly recommend this. nothing to fault. I have no hesitation in recommending this B&B.
N Clark
Canterbury, UK - June 2013
Fantastic accommodation! Was really happy me and my partner stayed at the Old School House. I would recommend to anybody staying. The service was first class and we couldn't of asked for anything better. We had detailed information given to us about the sights and bus journey into the City Centre, as we were pretty new to Edinburgh. I was doing the Edinburgh marathon that weekend and the breakfast was amazing and Sandra very kindly gave me some water to take on the journey and provided an excellent breakfast. Thanks again and will definitely come back again if we decide to do another city break. Thumbs up to the Old School House x
A lovely stay. I stayed at the Old School House with my sister at the end of a week in Scotland. The location was lovely and very handy for getting out of Edinburgh to the airport. The room was pleasant and comfortable. Our hostess was extremely helpful and friendly - even making up a packed lunch for my sister who was going to have a long trip home. Breakfast was the best we had while in Scotland! Handy little shops and places to eat right nearby.
A great place to stay. We really enjoyed staying in this beautiful and tastefully decorated old school-house. Comfortable accommodation and delicious breakfast. We would warmly recommend it.
Cosy little place to stay. This BnB was gorgeous, nice area with shops right across the road and a bus stop not too far. The host, Sandra, couldn't be more helpful/knowledgeable about the area and we wouldn't have found our event without her help. In the room was tea, coffee, water, fruit and biscuits. There was virgin tv and extra heaters though the room was never cold. Luckily we were up quite early as the road next to our room did get busy and was a little noisy quite early on in the morning. Our door was around the corner so we didn't have to walk through the house when we got home and this was a great idea, very private. Breakfast was served at a time that suited us and the only bad thing I can say about it was that we weren't offered any choice with regards to the fry-up, for example it came with fried eggs and I prefer scrambled but no choice was offered to us, the variety with fruit and cereal was great though if you prefer that kind of breakfast (both options are there). Would definitely recommend this place to anyone looking for a little retreat away from the city (only a bus ride away from Edinburgh city, £1.40 a trip, bargain!). Thank you for having us!
The best school ever attended. Sandra and her family was simply the 'Best'. The welcome we received was quite special. My husband and I wanted for nothing. The accommodation was different, quirky and well worth the money we paid. The history of the Schoolhouse is quite fascinating. The breakfast was very special.My husband still misses the feast every morning! Well worth a visit to this lovely place which is run by a very special family.
Edinburgh Break. Great value for money. Clean, comfortable and a great night's sleep. Parking nearby in quiet residential streets - no problem. A bit out of the centre but easy £1.40 bus ride avoids car parking problems in the centre of the city. Would definitely recommend.
Excellent B&B. The old school house has a cosy family feel to it. Sandra, the owner, was very welcoming and accommodating. The breakfast spread was extensive was delicious. For B&B accommodation near Edinburgh the old school house is excellent. We hope to visit again.
Old School House Edinburgh. My husband and I stayed here overnight last Friday when we were down at highland show. It was very convenient to access both to go to the show and for travelling into central Edinburgh. Sandra was most helpful in giving us directions (bus times and cost of fares) to get to city centre. Accommodation was lovely and welcoming and the breakfast was absolutely fabulous. Would recommend to stay here and we will definitely go back .
Elaine Robertson
Broughty Ferry, Scotland - June 2012
Lovely Hosts who went out there way to accommodate us. Lovely room with a separate from door. Good for coming in late at night if required.
Excellent service and food perfect hospitality. The lady of the house was very friendly and could not do enough for us. It was great having our own little entrance so we didn't feel that our comings and goings intruded on what is after all a private house. No awkwardness felt at all about that and the breakfast was splendid and cooked to order. The real bonus came when the owner announced that our room was actually cheaper that at the booking rate. The only slight downside is that we slept in twin beds but really not a problem at all. Everything in the room that could have been provided was there and more. Recommended and bus routes really very easy to get into town and you benefit from some fabulous scenery as Collinton is on the edge of some beautiful countryside.
Share this article
Related Posts