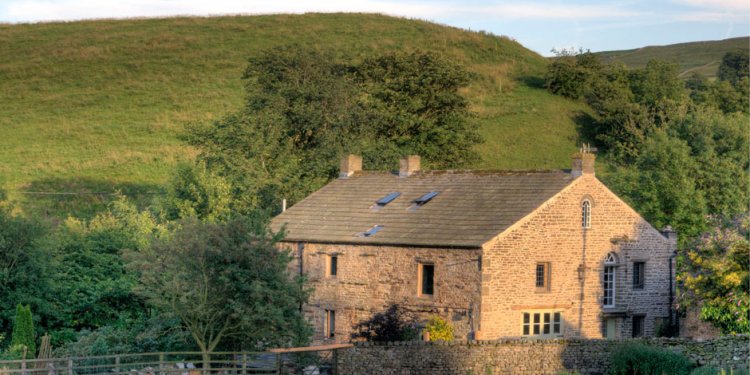 Guest House Bainbridge North Yorkshire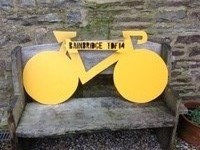 Village
Low Mill is situated in the beautiful Dales village of Bainbridge. We were welcomed into the village on our arrival from London, so have, since moving wanted to give something back to our new community and the area in which we live.
2012: Sponsored 2 collection boxes on the village green for donations to the upkeep of the village green.
2013: Evening fundraiser for the village Millennium Fund. We held a packed wine and canapé event including a demonstration of the waterwheel. Raised over £600.00.
2014: Little Yellow Bikes. To celebrate the Tour de France passing through the village we started making yellow bikes to decorate the village green. We envisaged making 10 – 20 of them – the count is now at 450 and rising! We have also made 5' high letters spelling Bainbridge TDF 2014 and donated them to the village school to decorate for the race day. Proceeds from the bikes go to the Yorkshire Air Ambulance and so far we have raised over £5200.00 and the village and the Dales are turned yellow.
2015Hawes Youth Club. Closed in 2013 due to financial cuts the youth club re opened this year. Bainbridge artist Janet Leyland has allowed us to sell copies of her hand drawn map of Wensleydale. We sell these to guests for £5.00. All money goes to the youth club, this is an on going collection – so far we have raised £181.00
Charities
At Low Mill we support various charities. All are close to our hearts. We ask guests to donate any (monetary) tips to these charity boxes. Any change found left in the rooms after guests have checked out or around the house is shared between the four. We thank all our guests for their donations. The charities we support and why are as follows:
The Blue Cross
We have had various pets over the years and fully appreciate the wonderful work the Blue Cross does for all animals and their owners. Before moving north I managed a private Veterinary Practice in West London and the support of our local branch of the Blue Cross was invaluable. We donate ½ of the £10.00 cost of every dog staying at Low Mill to the Blue Cross. At the beginning end of November 2015 current donations are £535.00.
Alzheimer's Society
In memory of Neils parents Danny and May. May succumbed to Alzheimer's at 77 after a 17 year struggle with the disease. Danny died of Vascular Dementia at the age of 82 3 years later having spent 15 years of his life devotedly caring for May. Donation to date (November 2015) £292.00.
Macmillan Cancer Support
Sadly a disease that will affect most people in some way. Macmillan was the charity chosen for donations in memory of my Uncle Douglas who died of the disease aged 69. Donations to date (November 2015) £182.00.
Also a donation of one night's B & B in the Workshop and a 3 course meal for 2 to a silent auction at York Racecourse in aid of Macmillan. 13th June 2015.
Yorkshire Air Ambulance
A vital service for residents of and visitors to the Yorkshire Dales. Donations to date (November 2015) £5 695.00.
Share this article
Related Posts