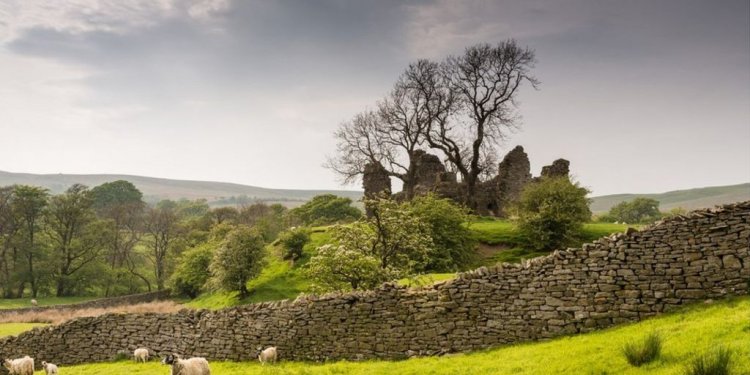 Yorkshire Dales National Park extension
The Yorkshire Dales National Park has been extended – in fact it has increased in size by nearly a quarter. From 1 August 2016, the boundary covers new areas in Cumbria and into Lancashire. This brings us to within touching distance of the Lake District National Park, which is also growing by around 3%.
How big is the Yorkshire Dales National Park now?
The new area has added on an extra 417 square kilometres (161 square miles) meaning that the Yorkshire Dales National Park now covers 2, 179 square kilometres (841 square miles).
Where is the new boundary?
The Yorkshire Dales National Park now includes parts of the Orton Fells, the northern Howgill Fells, Wild Boar Fell and Mallerstang to the north, and, to the west, Barbon, Middleton, Casterton and Leck Fells, and part of Firbank Fell and other fells to the west of the River Lune.
And what about the Lake District?
It has grown by 3% - an extra 27 square miles. The Lake District National Park includes an area from Birkbeck Fells Common to Whinfell Common to the east and area from Helsington Barrows to Sizergh Fell, an area north of Sizergh Castle and part of the Lyth valley to the south.
Will the name change?
The name Yorkshire Dales National Park was written on the designation order in 1954, which was created by act of Parliament, and the Government has announced there is no plan to change it.
But doesn't it also include parts of Cumbria and Lancashire?
12% of the Yorkshire Dales National Park was already in Cumbria. Now that has increased to 27% and for the first time 1% of it is in Lancashire too. The current population is around 20, 000 and this will rise to around 24, 000.
Any extra money?
Yes. We were pleased that, in the 2015 Spending Review, the Chancellor of the Exchequer announced that funding for National Parks would be protected. Additional monies have also been made available to the Yorkshire Dales and Lake District National Parks in order that they can carry out their responsibilities in the extension areas.
Will there be a bigger Board?
Yes. A Government consultation took place on future governance arrangements. The Government's proposal that the Authority's Board would increase from 22 to 25, with the three additional Members coming from the three new constituent authorities - Eden District Council, City of Lancaster and Lancashire County Council - was confirmed on 15 April 2016.
Is the expansion good news?
We think so! We are thrilled that these stunning landscapes have been recognised as worthy of national park status. As consultees, we supported designation of these areas on the quality of the landscape and recreational opportunities - it was amazing that they were missed out back in 1954.
Share this article
Related Posts