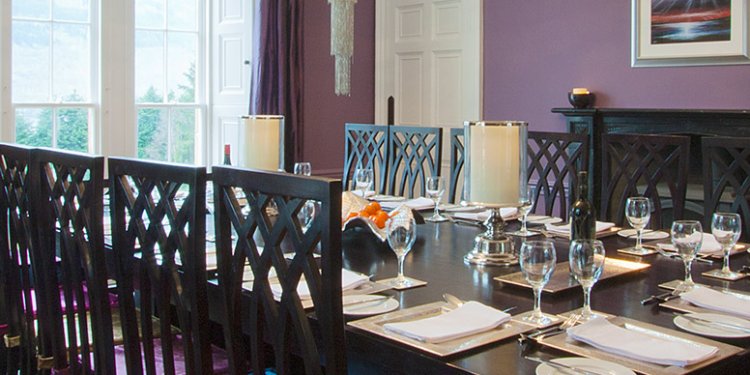 Yorkshire Accommodation
Make yourself at home in Yorkshire at one of our vast array of Self Catering properties. There's all sorts to choose from - enjoy a charming country cottage, a modern and hi-tech holiday home, a coastal retreat or a heritage city apartment. Self-Catering accommodation provides you with the perfect base to plan a Yorkshire break that's suited to your tastes - cook up a storm in the kitchen, or enjoy sampling local restaurants, enjoy a night out, or put your feet up with a DVD! Why not take a look at the wide range of Self Catering properties on offer across Yorkshire and start planning your perfect break. There are so many to choose from but below are a few highlights, including the 2016 White Rose Award nominations:
Winner at the 2016 White Rose Awards was the idyllic Cottage in the Dales in the naturally preserved setting of the Yorkshire Dales National Park. The 5 star cottages are perfect for the discerning visitor requiring both quality and luxury in a rural lull where original charm and character in these stylish period properties are carefully blended with the facilities of modern life. Each cottage has its own unique appeal… as individual as you.
A warm and friendly welcome awaits you at Broadgate Farm Cottages. Converted from period farm buildings, the five holiday cottages ranging from 2 to 4 bedrooms are all individually designed to a high standard. Each cottage has its own private garden/patio area set in 19 acres of grass and woodland. Set of the edge of the Yorkshire Wolds, Broadgate Farm is in the East Riding of Yorkshire, a county full of hidden tourist gems.
Dalesend Cottages are home to four luxury romantic and relaxing self-catering holiday cottages in North Yorkshire. The stylish Yorkshire cottage accommodation is set in a private (and secret) estate, where the focus is always on your comfort and relaxation as well as offering a unique experience. Explore brilliant Yorkshire from the base of your private and luxurious cottage with romantic interiors to be enjoyed whatever the weather.
A holiday cottage with a difference, Elmet Farmhouse is set on the hilltop of Pecket Well, just above Hebden Bridge. The beautifully furnished and imaginatively decorated interiors are as stunning as the views. Elmet Farmhouse itself is a pure delight, accommodating for 6 people very comfortably it is cosy for couples or smaller groups. Elmet has a wonderful atmosphere and offers a unique and unforgettable holiday experience.
Share this article
Related Posts